Our Team
Ambassadors:
Alexandra M. Zeiner

Alexandra Magalhães Zeiner is a researcher with a Marine Biology degree from Memorial University of Newfoundland, Canada. She has worked on various environmental projects in Austria, Brazil, Croatia, The Netherlands and Canada, mostly related to marine mammals and environmental issues. As a writer, she found the medium of story telling the most appropriate to gain the interest and attention of children and young people.
Tegla Loroupe

Tegla Chepkite Loroupe (born 9 May 1973) is a Kenyan long-distance track and road runner. She is also a global spokeswoman for peace, women's rights and education. Loroupe holds the world records for 20, 25 and 30 km and previously held the world marathon record. She is the three-time World Half-Marathon champion. Loroupe was also the first woman from Africa to win the New York City Marathon, which she has won twice. She has won marathons in London, Boston, Rotterdam, Hong Kong, Berlin and Rome. In 2016 she was the person organising the Refugee Team for the 2016 Summer Olympics in Rio.
Emilie Fer

Émilie Fer, born on February 17, 1983, in Saint-Maurice, is a French sportswoman practicing kayak slalom. She became an Olympic champion on August 2, 2012 in London and a World Champion on September 15, 2013 in Prague.
BAS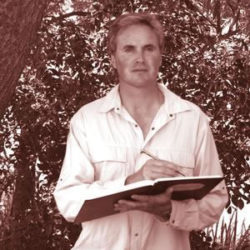 BAS is one of the worlds most highly acclaimed wildlife and nature artists. The Art of BAS receives worldwide recognition from museums, Royalty, Governments, galleries, critics and collectors of fine art.
An innate sense of design and composition, emphasising light and colour, is utilised to create a fine art original BAS oil painting. Inspiration is gained through extensive adventures in wilderness areas around the globe, the artist then captures the wonder and beauty of creation on canvas. BAS' paintings are included in three books entitled "Best of Wildlife Art", published in the USA.
The Art of BAS has been privileged to benefit Charitable Foundations and BAS hopes that his fine art can be used to further promote environmental concerns. It is the artists' pleasure to share his unique vision with others through The Art of BAS.
His style of contemporary realism combines the truth of nature with his own personal vision as it accentuates colour, light and abstract form. BAS strives to be an originator rather than an imitator – to say something new to the observer – Wildlife Art Magazine, USA.
Advisors
MARINE BIOLOGIST: ALEXANDRA ZEINER, BELEN GARCIA OVIDE
LEGAL/ LAWYER: MAY SNEDSBOEL
PUBLIC RELATION: CAROLINE JELMONI
EDITOR: CATHERINE MAIER, NATHALIE BUSCHEN, VALERIE CHIODO, JAQUELINE BOND, ANGELO LEGRAND, TINO LEGRAND
Plastic Group:
Support
ANNETTE BRASCHI
JANEL COX GRIFFITHS
ELISA CALDON
BEVERLEY HOLT
IYLA DZIADYK
Overfishing Group:
Support
CAROLINE CASELEY
CATHERINE MAIER
JENNEY GREENWOOD
Cosmetic Group:
Support
KLARA DOERT
HEATHER LOUNSBURY
Youth Ambassadors:
ANNA LOMBARDI
ILARIA MENCHETTI
ELISAVETHA SERGEEV
MIKKEL NIELSEN