Our Team
Ambassadors:
Paula Radcliffe
Paula Jane Radcliffe, MBE (born 17 December 1973) is a British long-distance runner. She is a three-time winner of the London Marathon (2002, 2003, 2005), three-time New York Marathon champion (2004, 2007, 2008), and 2002 Chicago Marathon winner. She has held the Women's World Record time of 2:15:25 for the marathon since 2003.
Radcliffe is a former world champion in the marathon, half marathon and cross country. She has also been European champion over 10,000 metres and in cross country. On the track, Radcliffe won the 10,000 metres silver medal at the 1999 World Championships and was the 2002 Commonwealth champion at 5000 metres. She represented Great Britain at the Olympics in four consecutive games (1996 to 2008), although she never won an Olympic medal.
Her running has earned her a number of accolades including the BBC Sports Personality of the Year, Laureus World Comeback of the Year, IAAF World Athlete of the Year, AIMS World Athlete of the Year (three times) and a Member of the Order of the British Empire (MBE). She has also been nominated for World Sportswoman of the year on several occasions. In 2010, she was inducted into the England Athletics Hall of Fame.
She ended her competitive running career at the 2015 London Marathon.
Alexandra M. Zeiner

Alexandra Magalhães Zeiner is a researcher with a Marine Biology degree from Memorial University of Newfoundland, Canada. She has worked on various environmental projects in Austria, Brazil, Croatia, The Netherlands and Canada, mostly related to marine mammals and environmental issues. As a writer, she found the medium of story telling the most appropriate to gain the interest and attention of children and young people.
Emilie Fer

Émilie Fer, born on February 17, 1983, in Saint-Maurice, is a French sportswoman practicing kayak slalom. She became an Olympic champion on August 2, 2012 in London and a World Champion on September 15, 2013 in Prague.
BAS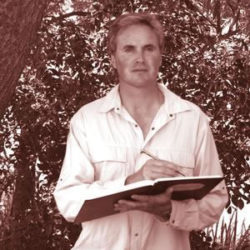 BAS is one of the worlds most highly acclaimed wildlife and nature artists. The Art of BAS receives worldwide recognition from museums, Royalty, Governments, galleries, critics and collectors of fine art.
An innate sense of design and composition, emphasising light and colour, is utilised to create a fine art original BAS oil painting. Inspiration is gained through extensive adventures in wilderness areas around the globe, the artist then captures the wonder and beauty of creation on canvas. BAS' paintings are included in three books entitled "Best of Wildlife Art", published in the USA.
The Art of BAS has been privileged to benefit Charitable Foundations and BAS hopes that his fine art can be used to further promote environmental concerns. It is the artists' pleasure to share his unique vision with others through The Art of BAS.
His style of contemporary realism combines the truth of nature with his own personal vision as it accentuates colour, light and abstract form. BAS strives to be an originator rather than an imitator – to say something new to the observer – Wildlife Art Magazine, USA.
President and Founder:
Berit Legrand
Vice President:
Louis Legrand
Advisors:
MARINE BIOLOGIST: ALEXANDRA ZEINER, BELEN GARCIA OVIDE
LEGAL/ LAWYER: MAY SNEDSBOEL
EDITOR: CATHERINE MAIER, NATHALIE BUSCHEN, VALERIE CHIODO, JAQUELINE BOND, ANGELO LEGRAND, TINO LEGRAND
SOCIAL MEDIA: FRANCESCA CORNAGGIA, ILONA CHIABAUT
Support:
ANNETTE BRASCHI, GABRIELA SAUSSIER, MAYCKA DELGADO, FRANCESCA CORNAGGIA, LIV BASTOS, SWANN LY, VICKI O'SHEA.
TAF UK:
ANGELO LEGRAND
ANGELA WRIGHT
JACQUELINE BOND
Youth Ambassadors:
ANDREA MARVIN
LAVINIA LICLICAN
MIKKEL NIELSEN